Webinar: Transformation in Healthcare:
A New Way to Materially Improve Quality and Low Cost for Your Highest Risk Members
Please join the Baltimore Chapter of ISCEBS and our speakers; Tim Koch, Founder and CEO of Accarent Health and Dave Ratcliffe, CEBS, Principal and Health Care Practice Leader in the Washington DC Office of Buck, on May 21st from 9:00 - 10:30 am.
Affording the rising cost of health care benefits is not a new challenge for employers and employees but a claims spike is anticipated later this year continuing into 2021 once elective care postponed due to COVID-19 resumes and health plans start paying for this surge in care. In particular, elective surgeries that have been delayed, including higher cost complex cancers, could have a substantial impact on your health plan costs in the coming quarters. As part of a broad strategy that will be needed to tackle this cost challenge, learn about a solution for controlling costs for your organization and employees by simplifying the evaluation and comparison of healthcare quality and costs with defined bundled payments.
Transparency

– pre-negotiated, guaranteed pricing that is visibly offered to payers for sale.

Accountability

- Putting the payer and patient in control of their healthcare decision making

Clarity

– Defined bundled parameters for true comparison

Quality

– A focus on Centers of Excellence to improve Patient Outcomes
Join us to learn about this new approach to healthcare delivery, the role of the employer and ways to start saving money while providing high quality care for your employees.
This webinar qualifies for 1.5 CEBS Compliance credits.
Visit www.cebs.org/compliance for more information.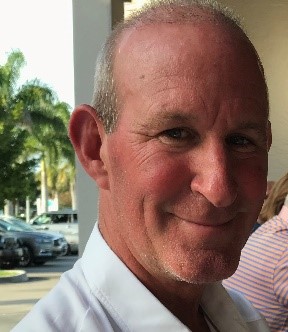 Tim Koch
Founder and President
Accarent Health and Tethys Health Ventures
Started in 2018, Accarent Health is a web-based distribution platform developed to grant healthcare consumers direct access to bundled-prices for specialized services at top quality medical centers and assist users with concierge and medical case management services. Tethys is a medical management company launched in 2004, to develop and administer transplant risk carve outs and other unique risk reinsurance programs, but has grown to include member government advocacy services, transplant leased network and claim services, and concierge and case management services for employers and regional health plans. In addition, Tethys also provides many case management, administrative and concierge services to support the Accarent Health distribution platform.
Mr. Koch started his career in Healthcare Services with Unum Life Insurance Company in 1984. He subsequently held leadership positions at RCM&D and United Resource Networks, and owned and managed Special Risk International until it was acquired by United Health Care in 2003.
Dave Ratcliffe, CEBS
Principal and Health & Productivity Practice Leader
Buck (Washington, DC)
Buck is a global HR and benefits consulting and technology firms consulting and technology firm. Dave develops creative solutions to meet unique client needs such as negotiations of at-risk, self-funded ACO arrangements, implementation of clinical-concierge models impacting top 5% of spenders and health plan members with chronic medical conditions, and incorporation of next generation personalized medicine solutions to employers including pharmacogenomic testing focused on increasing medication effectiveness and reducing treatment costs. Dave's clients have won awards for creative and innovative strategies from IBI, NBGH, NBCH, Business Insurance, and HRLA. A graduate of the University of Virginia, Dave is a Past President of the Capital Chapter of ISCEBS.